(questo BLOG è stato visitato 2583 volte)
ULTIMI 10 VISITATORI: ospite, ospite, ospite, ospite, ospite, ospite, ospite, ospite, ospite, ospite
[ ELENCO ULTIMI COMMENTI RICEVUTI ]
sabato 24 settembre 2011 - ore 13:00
- Soft Cell -
(categoria: " Musica e Canzoni ")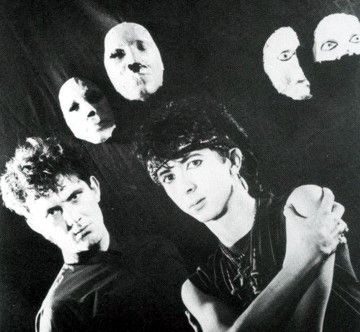 Marc Almond e Dave Ball, studenti d'arte al politecnico di Leeds, nel 1978 cominciano a sperimentare con tastiere e sintetizzatori per un periodo di circa due anni dando vita al duo Soft Cell.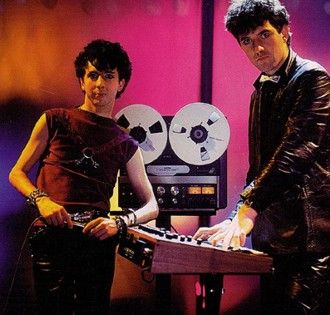 Nel 1980 autoproducendo l'ep Mutant Moments vengono notati nella scena britannica dall'etichetta indipendente Some Bizarre che li fa partecipare con il brano The Girl With The Patent Leather Face all'omonima sua compilation di gruppi emergenti come Depeche Mode e The The.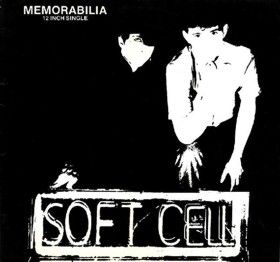 L'anno successivo, grazie al contratto ottenuto con la Some Bizzarre, il duo pubblica il singolo Memorabilia, il quale ottiene un buon successo nei locali underground di New York che inizieranno ad essere frequentati anche dagli stessi due componenti dei Soft Cell.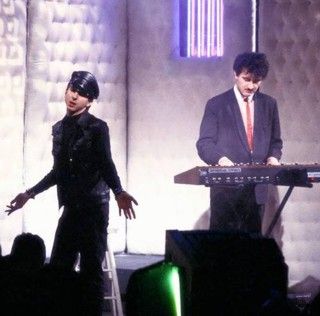 Sempre nel 1981 viene pubblicato il singolo cover Tainted Love il quale raggiunge un successo mondiale considerevole soprattutto negli Stati Uniti.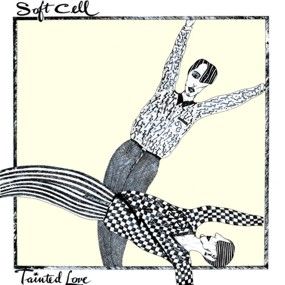 Attraverso le esperienze maturate negli ambienti trasgressivi newyorkesi affiorano gli spunti per il primo lp Non Stop Erotic Cabaret, un manifesto artistico e musicale irresistibile composto da pezzi ballabili e perversi come l'orgiastica Sex Dwarf. Da esso vengono tratti i singoli Bedisitter e Say Hello, Wave Goodbye.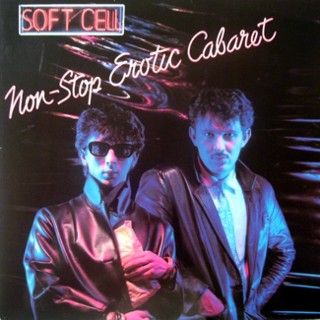 Poco tempo dopo viene pubblicato un ulteriore singolo Torch, mentre la loro casa discografica decide di sfruttare al meglio il successo commerciale in atto facendo uscire il mini lp Non-Stop Ecstatic Dancing, contenente versioni remixate di brani già noti, nonché l'inedita What!.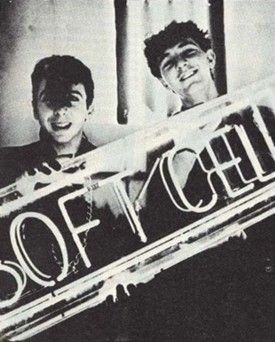 Nel 1983 viene dato alle stampe il secondo lp The Art Of Falling Apart, lavoro più pesante negli arrangiamenti e meno immediato del precedente album. Da esso vengono tratti i singoli Where The Heart Is e Numbers.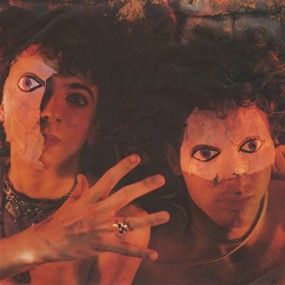 A causa di contrasti tra i Soft Cell e la major discografica che gestisce le uscite per la Some Bizzarre, il duo arriva allo scioglimento nel 1984, non prima di pubblicare il terzo lp This Last Night In Sodom dal quale vengono tratti altri due singoli: Soul Inside e Down In The Subway.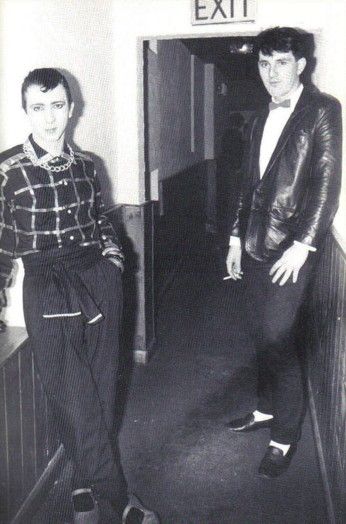 Successivamente sia il cantante Marc Almond che il tastierista Dave Ball intraprendono progetti differenti.

- Sex Dwarf -






COMMENTA
(0 commenti presenti) -
PERMALINK
domenica 7 agosto 2011 - ore 13:03
- Public Image Ltd. -
(categoria: " Musica e Canzoni ")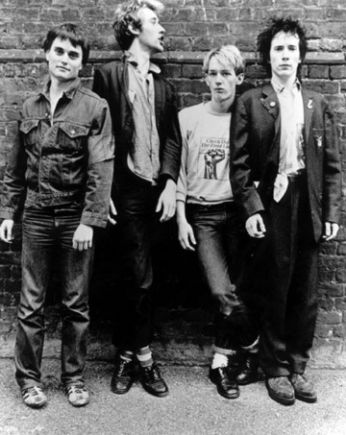 Nel 1978, dopo il disfacimento dei Sex Pistols nel tour americano, John Lydon "ex Rotten" abbandona la rabbia dei mesi del punk a favore di sperimentazioni claustrofobiche, dando vita ai P.I.L. assieme a Keith Levene alla chitarra, Jah Wobble al basso e Jim Walker alla batteria.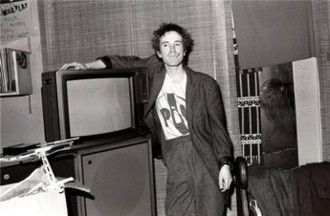 Il debutto discografico arriva dopo pochi mesi con il singolo Public Image, avvolto in una finta pagina di tabloid e nello stesso periodo esce il primo lp First Issue, dove gli alienati monologhi di Lydon si fanno spazio tra gli ultimi echi di punk e le prime sperimentazioni dub.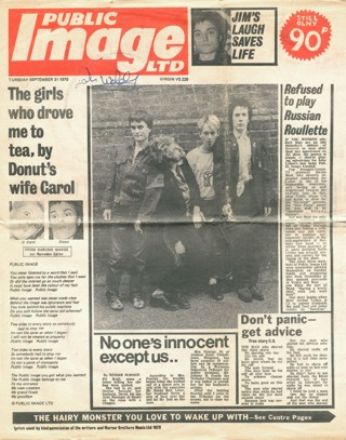 Verso la fine del 1979, dopo l'uscita del ballabile singolo Death Disco e dopo il cambio di almeno tre batteristi, viene pubblicato il secondo album denominato Metal Box in quanto formato da tre ep 12'' contenuti in una scatola circolare metallica.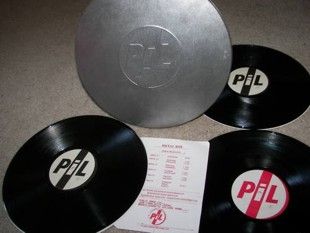 Successivamente ristampato come normale doppio album per limitare i costi, Second Edition è un disco allucinante e opprimente, dove oltre al poderoso basso e alla chitarra straziante viene introdotto il sintetizzatore e la voce di Lydon si fa funebre ed irriconoscibile.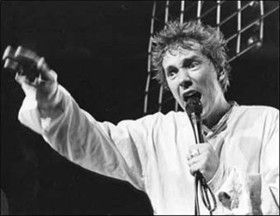 Dall'album viene tratto il singolo Memories e alla fine di alcune date europee ed americane, sia il nuovo batterista Martin Atkins che il bassista Wobble lasciano i P.I.L.. Durante questo caotico periodo di stallo, verso la fine del 1980, viene pubblicato il live Paris Au Printemps.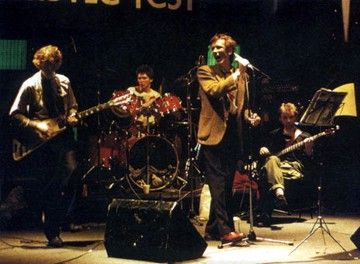 L'anno successivo viene chiesto a Martin Atkins di ritornare alla batteria per la lavorazione del terzo lp Flowers Of Romance, preceduto dall'uscita dall'omonimo singolo.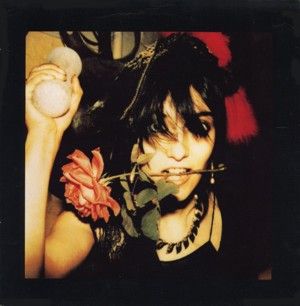 Lo stile musicale cambia nuovamente: la batteria assume il controllo e il suo incedere etnico e tribale lascia spazio solo all'ossessivo canto di Lydon e all'incursione di elettronica sperimentale e di strumenti esotici, creando un insieme sonoro veramente inquietante. Nonostante la difficoltà d'ascolto il disco ottiene un buon successo commerciale e di classifica.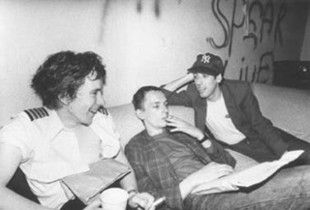 Nei successivi due anni la stasi produttiva viene interrotta solamente dall'uscita, nel 1983, del singolo di gran successo This Is Not A Love Song.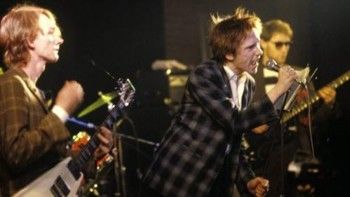 Nello stesso anno, dopo un'altro album dal vivo Live In Tokyo, Keith Levene lascia il gruppo che con il suo abbandono perde il lato avanguardistico.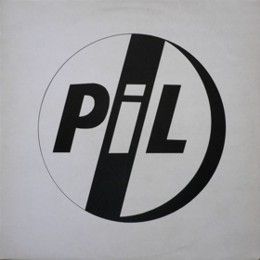 Nel nuovo lp del 1984 This Is What You Want... This Is What You Get, le sperimentazioni angoscianti degli inizi virano verso un rock decisamente più convenzionale e commerciale e questo cambiamento si consoliderà ancor di più nei lavori successivi.

- Careering -






LEGGI I COMMENTI
(15) -
PERMALINK
mercoledì 9 marzo 2011 - ore 21:37
- Urban Verbs -
(categoria: " Musica e Canzoni ")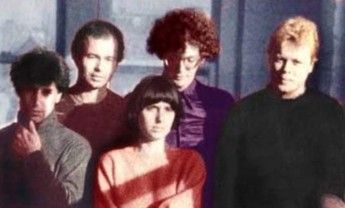 A Washington nel 1977, il cantante Roddy Frantz fratello di Chris Frantz batterista dei Talking Heads, il chitarrista Robert Goldstein, la bassista Linda France, il batterista Danny Frankel e Robin Rose al sintetizzatore, danno vita agli Urban Verbs.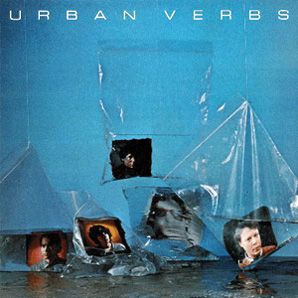 Nei successivi due anni la band si fa notare esibendosi al Club Atlantis, futuro 9:30 Club di Washington e al CBGB's di New York assieme a Pere Ubu, Cramps e B-52's finché, nel 1980, viene pubblicato il primo omonimo album Urban Vrebs, disco dissonante e stilisticamente molto vario in cui le linee di sintetizzatore riescono a ricreare il disagio dell'alienazione urbana. Da esso viene tratto il singolo Ring-Ring (My Telephone's Talking).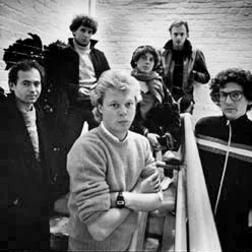 Nonostante gli apprezzamenti della critica il gruppo viene ingiustamente accusato di essere troppo simile musicalmente ai Talking Heads. Nello stesso anno il tour americano programmato assieme ai Joy Division viene cancellato a seguito del suicidio di Ian Curtis.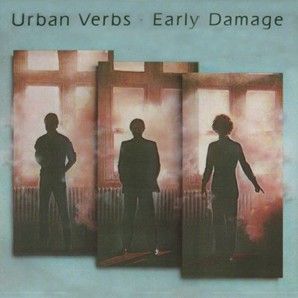 Nel 1981 viene dato alle stampe il secondo Lp Early Damage, su coordinate sonore simili al primo disco ma meno incisivo. Nonostante l'abbandono di Linda France e Robin Rose, il gruppo intraprende un tour negli Stati Uniti e in Italia ma non riesce ad evitare lo scioglimento.

- Next Question -






LEGGI I COMMENTI
(4) -
PERMALINK
lunedì 7 febbraio 2011 - ore 21:58
- The Danse Society -
(categoria: " Musica e Canzoni ")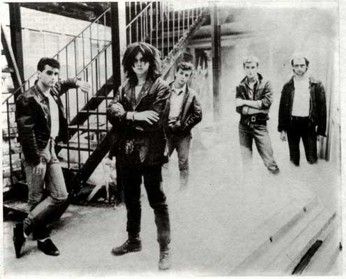 Nel 1980 a Barnsley in Inghilterra, dall'unione di due gruppi formatisi l'anno precedente, rispettivamente Y e Lips-X-X, nasce la band Danse Crazy. Nello stesso anno la formazione si assesta con Steve Rawlings alla voce, Paul Nash alla chitarra, Tim Wright al basso, Lyndon Scarfe alle tastiere, Paul Gilmartin alla batteria e muta il nome in Danse Society.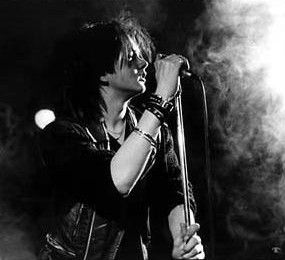 Dopo la partecipazione ad un festival tenutosi a Leeds, assieme a Joy Division, Cabaret Voltaire, A Certain Ratio, OMD, Public Image Limited e Soft Cell, nel 1981 pubblicano il primo singolo Clock con la loro etichetta discografica Society Records.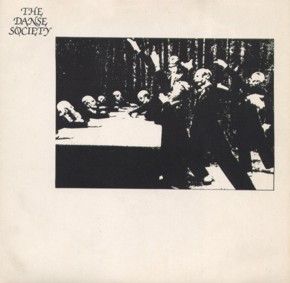 Tra il 1981 e il 1982 la band riesce a far pubblicare i singoli There Is No Shame In Death, Womans Own, Somewhere, il mini lp Seduction nonché la raccolta The Danse Society.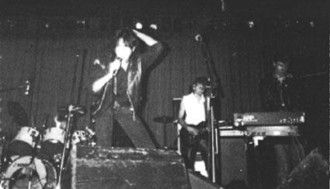 Il 1983 segna l'uscita del primo album Heaven Is Waiting, musicalmente in linea con le composizioni precedenti fatte di brani oscuri, alcuni di essi decisamente ballabili. Dall'lp vengono tratti i singoli Wake Up, Heaven Is Waiting e la cover di 2,000 Light Years From Home dei Rolling Stones.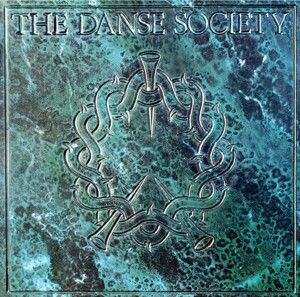 Dopo altri singoli di minor successo nel 1986 la band si scioglie e i componenti intraprendono altri progetti.

- The Seduction -






COMMENTA
(0 commenti presenti) -
PERMALINK
lunedì 17 gennaio 2011 - ore 21:26
- Echo & The Bunnymen -
(categoria: " Musica e Canzoni ")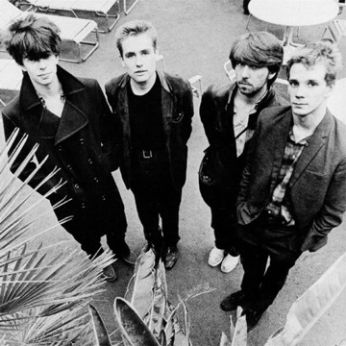 Nella Liverpool del 1978 Ian McCulloch, dopo aver militato brevemente nei Crucial Three assieme a Julian Cope (Teardrop Explodes) e Pete Wylie (Wah!), forma gli Echo & The Bunnymen con il chitarrista Will Sergeant, Les Pattinson al basso e Pete De Freitas alla batteria che precedentemente era elettronica.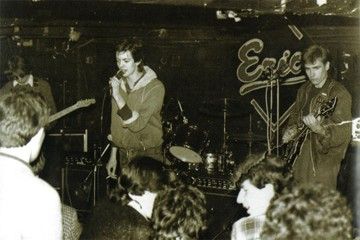 Le prime apparizioni live della band avvengono nel locale attorno al quale ruota tutta la nascente scena underground di Liverpool, ovvero l'Eric's Club, al quale è legata l'etichetta discografica indipendente Zoo Records.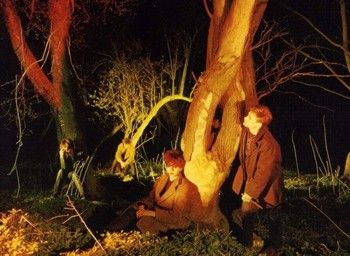 Nel 1980 il singolo Pictures On My Wall precede l'lp di debutto Crocodiles, album melodico, psichedelico e sapientemente ritmato al tempo stesso. Da esso viene tratto anche il singolo Rescue e successivamente viene pubblicato il singolo Do It Clean.




L'anno successivo, dopo l'ep live Shine So Hard, a precedere l'uscita del secondo album Heaven Up Here è il singolo The Puppet. L'lp si indirizza verso territori oscuri e ipnotici e viene eletto della rivista musicale NME miglior album del 1981. I singoli tratti da esso sono la devastante Over The Wall e A Promise.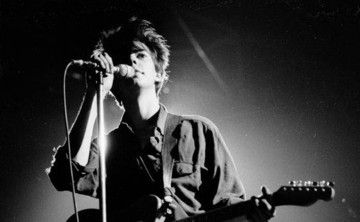 Trascinato dai singoli The Back Of Love e The Cutter, il successo commerciale arriva nel 1983 con l'album Porcupine. Composto da eleganti brani pop psichedelici, segna l'ingresso del violino tra la strumentazione. Nello stesso anno viene pubblicato il singolo Never Stop.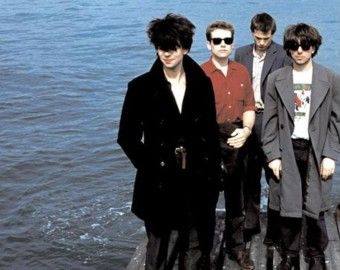 Il 1984 segna una svolta semi-acustica. Il quarto album Ocean Rain pur contenendo brani di notevole spessore melodico non riesce ad eguagliare il lavoro precedente tranne che per The Killing Moon, singolo di notevole successo. Oltre ad esso vengono pubblicati anche Silver e Seven Seas.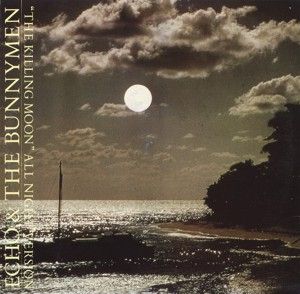 Successivamente per il gruppo inizia una lungo periodo di decadenza creativa.

- Over The Wall -






COMMENTA
(0 commenti presenti) -
PERMALINK
lunedì 16 novembre 2009 - ore 21:20
- The Comsat Angels -
(categoria: " Musica e Canzoni ")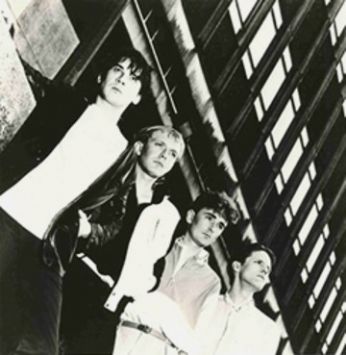 A Sheffield, i Radio Earth composti dal cantante e chitarrista Stephen Fellows, dal tastierista Andy Peake, dal bassista Kevin Bacon e dal batterista Mike Glaisher, nel 1978 si ribattezzano The Comsat Angels.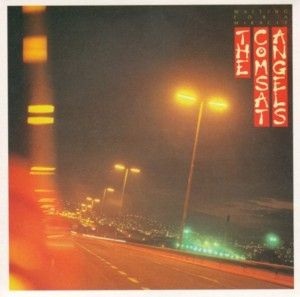 Il debutto discografico avviene nel 1979 con l'ep Red Planet, ma è nell'anno successivo che la band incide il primo lp Waiting For A Miracle, composto da brani spesso deprimenti con sonorità a tratti psichedeliche e a tratti molto oscure. Da esso vengono estratti i singoli Total War e Independence Day.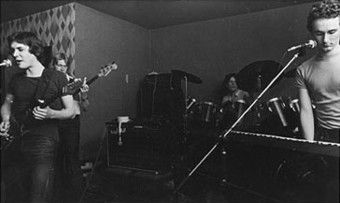 La promozione dell'album porta ad un'intensa attività live a fianco di altri gruppi britannici, mentre la produzione in studio prosegue con i singoli Eye Of The Lens, (Do The) Empty House e It's History, successivamente inseriti nella raccolta Enz del 1982.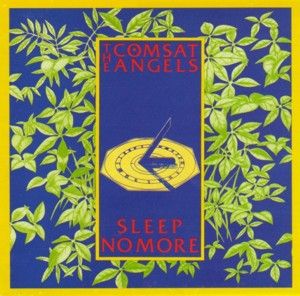 Le propensioni gotiche fin'ora espresse trovano ancora più spazio nel successivo Sleep No More del 1981, dove il suono si fa più angoscioso e tribale. Nonostante la critica apprezzi l'album le vendite rimangono basse.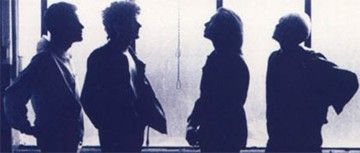 Nel 1982 il singolo After The Rain precede l'uscita del terzo lp Fiction, anch'esso di ottimo livello compositivo. Nonostante ciò, il nuovo insuccesso commerciale causa la fine del rapporto con la Polydor.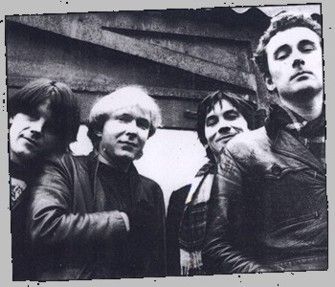 Il nuovo contratto con la Jive Records porta, nel 1983, alla registrazione di Land. Essendo orientato verso territori pop-commerciali l'impatto emotivo sin ora creato svanisce e con esso il supporto dei vecchi fans.

- Independence Day -






COMMENTA
(0 commenti presenti) -
PERMALINK
martedì 3 novembre 2009 - ore 20:15
- The Vibrators -
(categoria: " Musica e Canzoni ")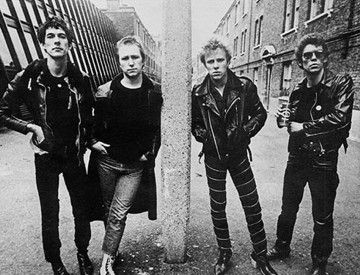 Nella Londra punk del 1976, il cantante e chitarrista Ian "Knox" Carnochan, il bassista Pat Collier, il batterista Eddie Edwards e il chitarrista John Ellis formano i Vibrators.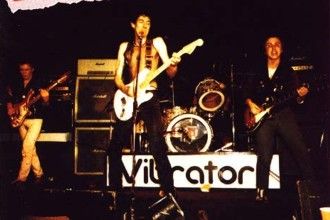 Dopo la partecipazione al 100 Club Punk Rock Festival e dopo aver fatto da spalla agli Stranglers, il gruppo pubblica i primi due singoli We Vibrate e Pogo Dancing.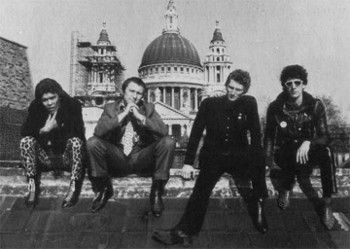 Nel 1977 l'attività live continua con un tour nel Regno Unito come supporto a Iggy Pop, al quale partecipa anche David Bowie in qualità di tastierista.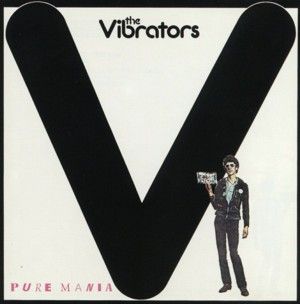 Nello stesso anno, preceduto dal singolo di successo Baby Baby, viene pubblicato il primo album Pure Mania, composto da brani ruvidi ed essenziali come il successivo singolo estratto London Girls.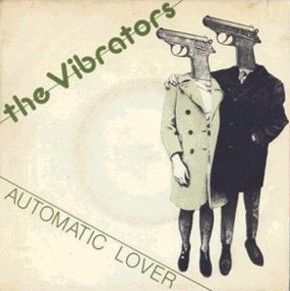 Nel 1978, Gary Tibbs subentra al basso e l'uscita del singolo Automatic Lover decreta il loro primo vero successo. Nello stesso anno viene pubblicato il secondo lp V2 e il singolo Judy Says (Knock You In The Head).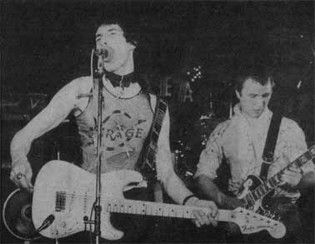 Dopo altri due singoli e vari avvicendamenti nella formazione, nel 1980 il gruppo si scioglie per poi riformarsi con la line-up originale nel 1982, nell'indifferenza generale.

- Automatic Lover -






COMMENTA
(0 commenti presenti) -
PERMALINK
giovedì 15 ottobre 2009 - ore 20:59
- The Birthday Party -
(categoria: " Musica e Canzoni ")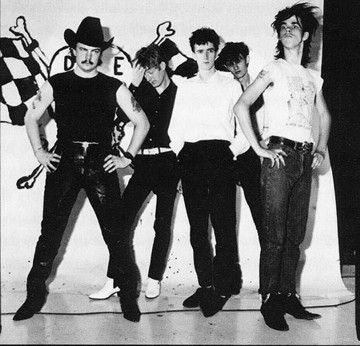 Dopo l'esperienza come Boys Next Door conclusasi nel 1979, il cantante Nick Cave, i chitarristi Mick Harvey e Rowland S. Howard, il bassista Tracy Pew e il batterista Phil Calvert cambiano nome in Birthday Party.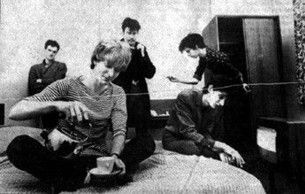 Nel 1980 pubblicano l'omonimo lp The Birthday Party dove il suono, all'insegna di una cacofonia travolgente molto vicina alla no wave newyorkese, cambia drasticamente rispetto al precedente progetto.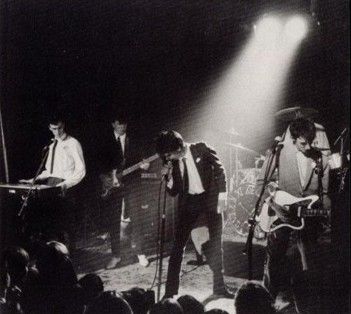 Dall'album vengono tratti i singoli The Friend Catcher e Mr. Clarinet, quest'ultimo ristampato dall'etichetta inglese 4AD e grazie al successo ottenuto, nello stesso anno, la band si trasferisce da Melbourne a Londra esibendosi in violenti e devastanti live.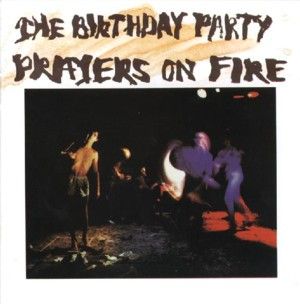 Nel 1981, esce il secondo album Prayers On Fire composto da pezzi aspri, indiavolati e abrasivi come il singolo estratto Nick The Stripper. La voce cavernosa di Nick Cave si fa delirante, mischiata alla chitarra metallica di Harvey e al basso devastante di Pew.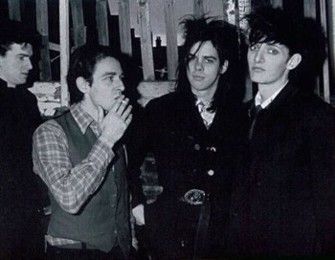 L'anno successivo, l'aggravarsi dei problemi legati alla tossicodipendenza fa si che i componenti della band tornino a Melbourne e si rinchiudano in se stessi dando vita ad un album ancora più oscuro e caotico.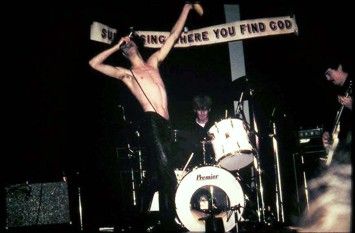 Preceduto dal singolo Release The Bats e dal live Drunk On The Pope's Blood diviso a metà con Lydia Lunch, nel 1982 viene quindi pubblicato l'lp Junkyard contenente il singolo Dead Joe.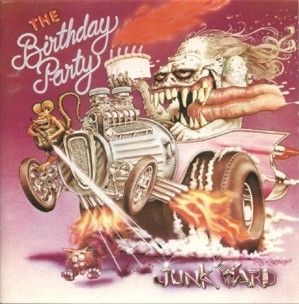 Nel 1983 il gruppo si trasferisce a Berlino e pubblica prima l'ep The Bad Seed e poi, con la nuova etichetta Mute, l'ep Mutiny. Entrambi i lavori risultano estremi ma in tono minore che in precedenza.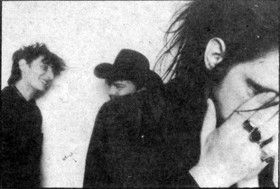 Nel frattempo i problemi con la droga aumentano a tal punto che i soldi anticipati dalla Mute vengono quasi tutti spesi in eroina e verso la fine dell'anno la band si scioglie dividendosi in due parti.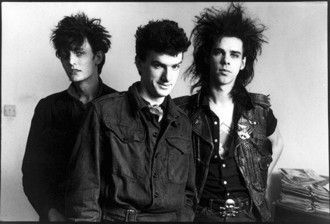 Mick Harvey collaborerà sia con Rowland S. Howard formano i Crime & The City Solution, che con i Bed Seeds di Nick Cave e Blixa Bargeld proveniente dagli Einstürzende Neubauten. Nel 1984, l'lp From Her To Eternity proseguirà da dove i Birthday Party avevano terminato.

- Nick The Stripper -






COMMENTA
(0 commenti presenti) -
PERMALINK
sabato 10 ottobre 2009 - ore 14:09
- The Contortions -
(categoria: " Musica e Canzoni ")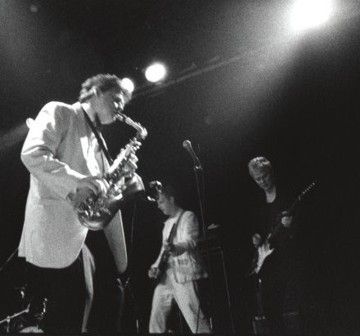 Nella New York No Wave del 1977, il sassofonista James Chance forma i Contortions assieme al batterista Don Christensen, all'organista Adele Bertei, al bassista George Scott e ai chitarristi Pat Place e Jody Harris.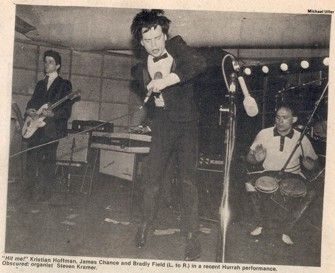 Nel 1979, dopo essere apparsi nella compilation No New York assieme a Teenage Jesus & The Jerks, Mars e DNA, la band pubblica il primo album Buy, ovvero una fusione tra funky-soul e free jazz con l'asprezza esecutiva tipica del punk.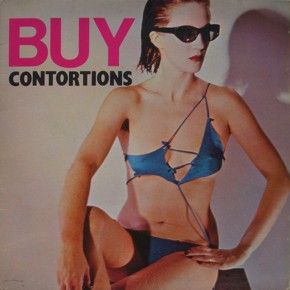 Dopo le registrazioni Live Aux Bains Douches del 1980 e Live In New York del 1981, il leader del gruppo James Chance si dedica ad altri progetti paralleli con diverse formazioni.

- Dish It Out -






COMMENTA
(0 commenti presenti) -
PERMALINK
> > > MESSAGGI PRECEDENTI