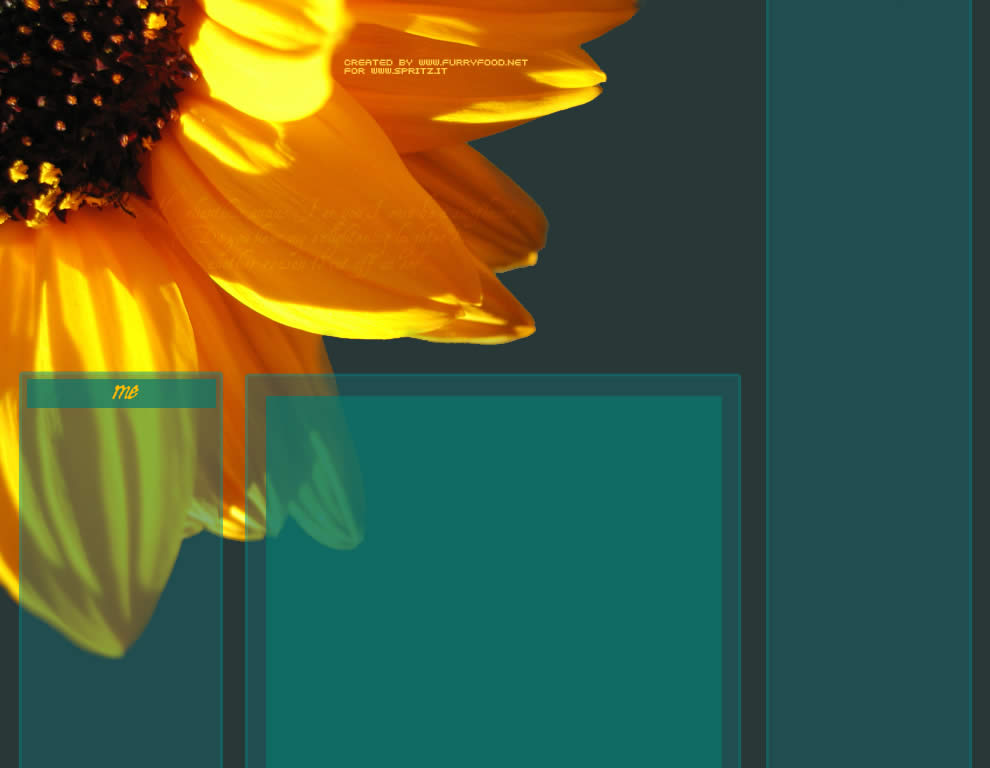 oronza, 21 anni
spritzina di san bonifacio
CHE FACCIO? Non è da questo che si giudica una persona!
Sono single
[ SONO OFFLINE ]
[
PROFILONE
]
[
SCRIVIMI
]

STO LEGGENDO
A long way down, Nick Hornby
HO VISTO
La educacion de las hadas
STO ASCOLTANDO
nada fue un error..uouuo..nada de esto fue un error..
ABBIGLIAMENTO del GIORNO
camiseta de tirantes de la cafeteria "Ibarrola"!
ORA VORREI TANTO...
divertirmi un casino
andare a saccheggiare un negozio di vestiti, uno di scarpe e uno di borse..e poi una videoteca e un negozio di musica..
STO STUDIANDO...
i nomi di tutti i liquori del mio bar per evitare figure di merda come quelle che sto facendo quasi ogni giorno..VIVA IL PACHARANA!!!
OGGI IL MIO UMORE E'...
dire, fare, baciare..
ORA VORREI TANTO...
ORA VORREI TANTO...
ORA VORREI TANTO...
PARANOIE
Nessuna scelta effettuata
MERAVIGLIE
Nessuna scelta effettuata

(questo BLOG è stato visitato 3467 volte)
ULTIMI 10 VISITATORI: ospite, ospite, ospite, ospite, ospite, ospite, ospite, ospite, ospite, ospite
[ ELENCO ULTIMI COMMENTI RICEVUTI ]
lunedì 13 febbraio 2006 - ore 14:18

(categoria: " Riflessioni ")
A volte si vorrebbe che certe situazioni non si fossero mai verificate...o semplicemente che il tempo riuscisse a mettere a posto le cose..
Ma sono arrivata alla conclusione che anche il tempo a volte può fare poco..gli uomini sono troppo stupidamente complicati. Mi dispiace veramente.

25 MINUTES TO GO - J. Cash

Well they're building a gallows outside my cell I've got 25 minutes to go
And the whole town's waitin' just to hear me yell I've got 24 minutes to go
Well they gave me some beans for my last meal I've got 23 minutes to go
But nobody asked me how I feel I've got 22 minutes to go
Well I sent for the governor and the whole dern bunch with 21 minutes to go
And I sent for the mayor but he's out to lunch I've got 20 more minutes to go
Then the sheriff said boy I gonna watch you die got 19 minutes to go
So I laughed in his face and I spit in his eye got 18 minutes to go
Now hear comes the preacher for to save my soul with 13 minutes to go
And he's talking bout' burnin' but I'm so cold I've 12 more minutes to go
Now they're testin' the trap and it chills my spine 11 more minutes to go
And the trap and the rope aw they work just fine got 10 more minutes to go
Well I'm waitin' on the pardon that'll set me free with 9 more minutes to go
But this is for real so forget about me got 8 more minutes to go
With my feet on the trap and my head on the noose got 5 more minutes to go
Won't somebody come and cut me loose with 4 more minutes to go
I can see the mountains I can see the skies with 3 more minutes to go
And it's to dern pretty for a man that don't wanna die 2 more minutes to go
I can see the buzzards I can hear the crows 1 more minute to go
And now I'm swingin' and here I go-o-o-o-o-o-o-o-o-o!
LEGGI I COMMENTI
(3)
PERMALINK