HarryH., 31 anni
spritzino di provincia di VENEZIA
CHE FACCIO? Lavoratore
Sono single
[ SONO OFFLINE ]
[
PROFILONE
]
[
SCRIVIMI
]

STO LEGGENDO
certe voglie...mi vengono solo d'estate!

In lista da leggere:
1)
Sulla strada (
J.Kerouac
)
2)
Cavie (
C.Palahniuk
)
3)
Il mondo nuovo/Ritorno al mondo nuovo (
Aldous Huxley
)
4)
Il codice DaVinci (
D.Brown
)
5)
Revolver
(
I.Santacroce
)

6)
La strada per LosAngeles (
J.Fante
)

7)
Tutto il Grillo che conta (
B.Grillo
)
8)
Undici minuti (
P.Coelho
)
9)
Il ritratto di Dorian Gray (
O.Wilde
)
10)
Il processo (
F.Kafka
)
HO VISTO
certe cose...
1) + ti amareggia la vita,+ la vivi intensamente e fogacemente
2) + cresci, + noti dettagli
3) + sei single, + sei vitale
e
fotografato
certi momenti...
0)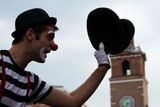 1)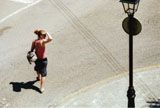 2)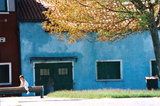 3)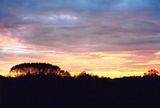 4)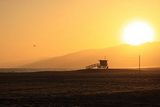 5)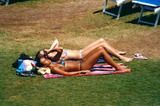 6)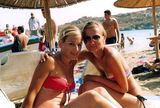 7)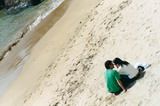 8)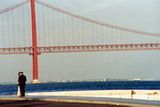 9)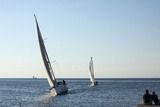 10)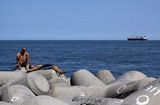 11)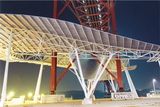 12)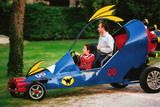 13)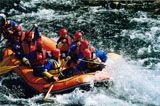 14)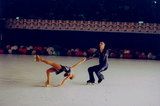 15)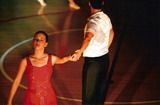 16)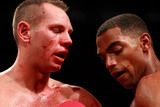 17)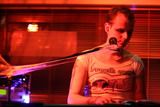 18)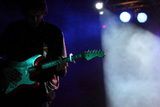 19)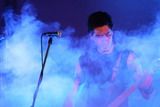 20)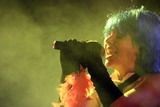 21)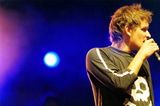 22)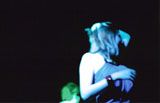 23)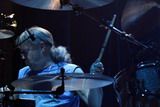 24)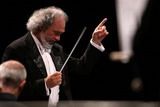 25)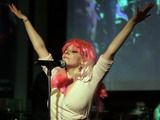 26)
27)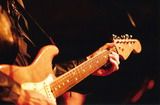 28)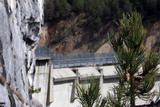 29)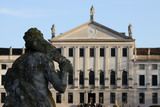 30)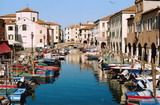 31)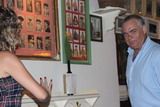 32)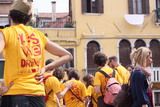 33)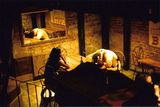 34)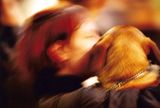 35)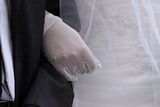 36)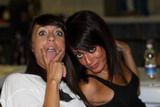 37)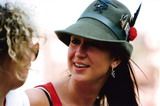 38)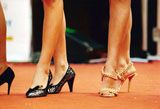 39)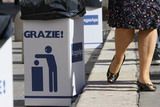 40)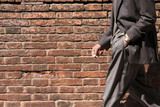 41)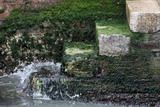 42)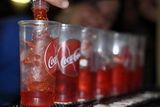 43)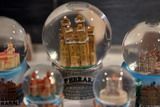 STO ASCOLTANDO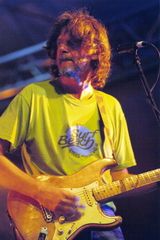 Il grande
TOLO MARTON
.

E' stato premiato in America dal padre di Jimi Hendrix, che fu il più grande genio della chitarra elettrica mai esistito.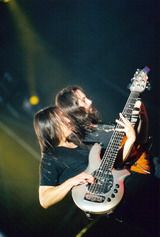 I mitici
DREAM THEATER
.

2 studenti liceali e 1 batterista, nonostante nuovi tastieristi e cantanti, impiegano 10 anni per arrivare al successo, lo alimentano per altri 15 anni, e non si fermano mica...
ABBIGLIAMENTO del GIORNO
come mamma mi ha fatto...

ORA VORREI TANTO...
avere + tempo !
STO STUDIANDO...
Con lo studio ho gia' dato 18 anni della mia vita! 1 laurea mi
BASTA
!
Al limite qualche corso di Oracle e AIX, spesato per motivi di lavoro.

Dal 1 Marzo 2008 sto progettando la mia vendetta contro la mia azienda...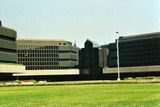 OGGI IL MIO UMORE E'...
come al solito...incompleto...

ma generalmente ottimista...

ORA VORREI TANTO...
ORA VORREI TANTO...
ORA VORREI TANTO...
PARANOIE
Nessuna scelta effettuata
MERAVIGLIE
Nessuna scelta effettuata

(questo BLOG è stato visitato 16932 volte)
ULTIMI 10 VISITATORI: ospite, ospite, ospite, ospite, ospite, ospite, ospite, ospite, ospite, ospite
[ ELENCO ULTIMI COMMENTI RICEVUTI ]
martedì 11 settembre 2007 - ore 18:20
SONDAGGIO BLOG-2
(categoria: " Vita Quotidiana ")
Suvvia, e' giunto il momento... di chiudere questo sondaggio con sgomento!

Ebbene, si, ai miei visitatori, baldi spritzini e dolci spritzine, piace soprattutto la cultura del kamasutra

!!! Come era ovvio visto che si tratta di Cultura!

Vediamo un po' i risultati finali del sondaggio
"QUALE DI QUESTI FILONI DEI MIEI ARTICOLI VI PIACE DI PIU'?"
:
12% - Poesiole


10% - Semiperle di saggezza


6% - Astrologia


40% - Cultura di kamasutra


0% - Politica


32% - Due di picche/dialogo tra spritzini
Bene, devo constatare che parlare di sesso non vi scandalizza

, anche se ho avuto a che fare con qualche spritzina che la pensava differentemente...

ma per premiare la maggioranza dei miei visitatori, vi dedico un pensiero per l'inverno che presto verra'... sperando vi sia utile!

CAR SEX POSITIONS1) Classic: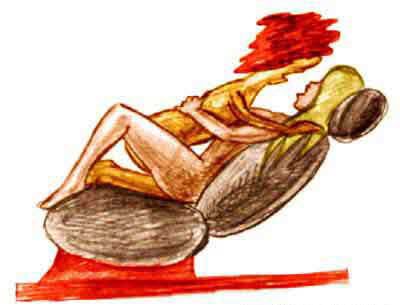 The missionary position of motoring. The woman is in the passenger seat, which is reclined as far as possible. The man gets on top of her, with his feet on floorboards, between her spread legs. The woman may have her feet on the floorboards, or if there is room, raise her knees and rest her feet on the dash.
2) Straddle: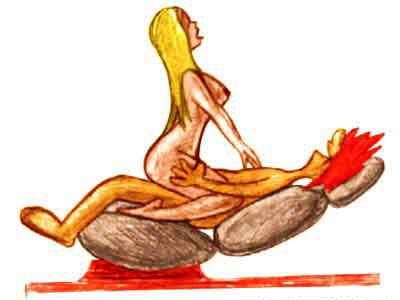 This time he reclines in the passenger seat, with her on top astride. The woman controls the action as she rides his cock. Good position for cars with less leg and head room, but she needs to take care not to disengage the parking brake with her knee.
3) 69: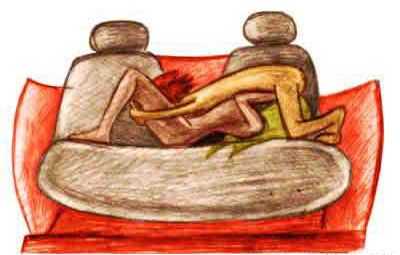 Simultaneous oral sex. Both partners lay across the backseat, the woman on the bottom with legs spread and the man on all fours over her in the 69 position. He eats her out while she sucks him off. We recommend that you lay down a towel first, or keep some tissues handy as this can get messy.
4) Up and At 'Em: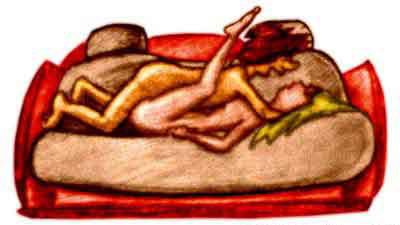 Woman lays across the back seat with the man on top between her legs. She brings her knees up toward her chest. He kneels between her legs and pulls her pelvis up toward his. The woman can plant her feet on the interior of the car and use her legs to pump her pelvis. Alternately, if there is room, she can hook her legs over his shoulders. This position allows for really deep penetration, so go easy at first.
5) Cowgirl: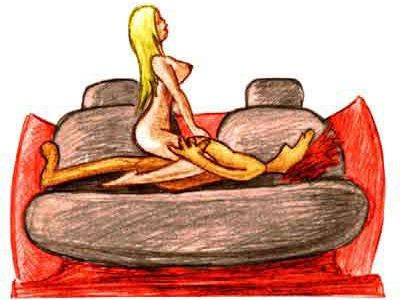 The man lays across the back seat and the woman kneels straddling him. She should lean forward to avoid bumping her head on the roof as she rides his cock. This also allows her to vary the angle of penetration for better clitoral and G-spot stimulation.
6) Front and Center: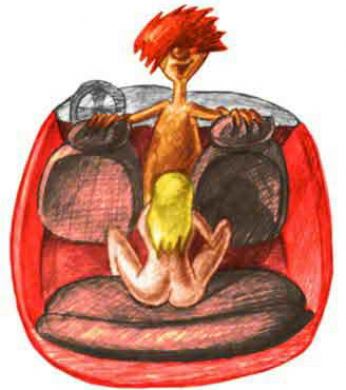 This one's a little tricky; it's sort of like a carseat glory hole. The man kneels on the front seats facing the back seat of the car, straddling the gear shift and parking brake. He sticks his erect cock through the space between the seats. The woman sits in the back seat and blows him. If there's enough clearance between the seats, she can try backing her ass up to the gap so he can fuck her doggy style.
7) Open Door: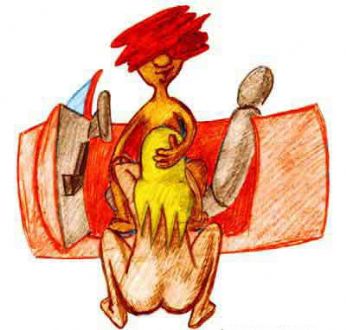 With the door open, either the man or woman sits in the car seat, facing outward. Their partner kneels outside the car between their spread legs and goes down on them. If caught in the act, you can pretend you were looking for a lost set of keys.
8) Sit on My Lap: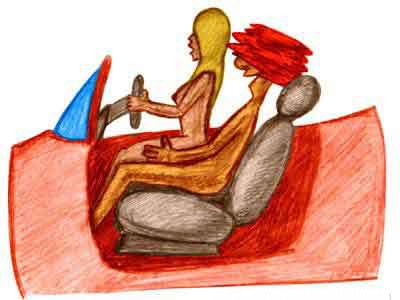 Let her do the driving. You may need to move the seat back or adjust the steering column to make room. The male partner operates the foot pedals and shifts, while the woman takes the wheel. If she leans forward slightly, she can grind into his lap, but take care not to lay on the horn or deploy the air bags.
9) Face to Face: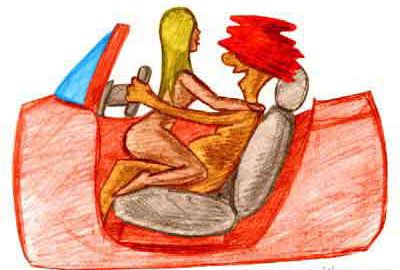 Again the woman is seated on top, but this time facing her partner. Although this position is very romantic and lends itself to hugging, caressing, deep kissing and longing gazes, we strongly advise you keep both hands on the wheel and your eyes on the road if your vehicle is in gear.
10) Reach Over: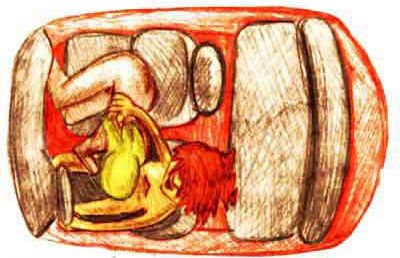 This is the basic front seat blowjob. The woman leans across from the passenger side and sucks the man. In most cases, both partners can keep their seatbelts on, making this a safer on-road position. It's also more discreet, since the woman is out of sight, but don't be surprised if you get the thumbs-up from big-rig truckers.
LEGGI I COMMENTI
(7)
PERMALINK