| | | |
| --- | --- | --- |
| | | |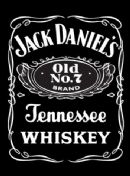 salamandro, 29 anni
spritzino di Palermo
CHE FACCIO? To Live Fuelled Brewtality!!!
Sono single
[ SONO OFFLINE ]
[
PROFILONE
]
[
SCRIVIMI
]

STO LEGGENDO
Demian
Narciso e Boccadoro
Il lupo della steppa
Il giuoco delle perle di vetro
Siddharta
Hesse - 42 Poesie
Dracula
Frankenstein
Dr. Jekyll e Mr. Hyde
Il Necronomicon
L'inferno e i suoi demoni
La casa sull'abisso
Allan Poe - I racconti del terrore
Il nome della Rosa
Il Padrino
La Bibbia
La Bibbia secondo Giobbe
Sesso fai da te
Pancreas - Trapianto del libro cuore
La tomba
Il fantasma di Canterville
It
I racconti di Cthulhu
L'inferno e le sue pene
Il ritratto di Dorian Grey
Magia bianca, magia nera
Il Diavolo
Storie di vampiri e di altri mostri
Il momento è catartico
Ti amo bastardo
Amici ahrahrahahra!!!
Lettere di una contessa
Dylan Dog
Dragon ball
Ken il guerriero
HO VISTO
Neverland
La sposa cadavere
La Promessa
Cuori in Atlantide
Willy Wonka e la Fabbrica di cioccolato
The exorcism of Emily Rose Rockstar
Trick or Treat - MOrte a 33 giri
Edward Mani di Forbice
Big fish
Se7en
Vento di passioni
Fight Club
L'esercito delle 12 scimmie Dogville
Il Padrino 1-2-3
Kill Bill 1-2
Pulp Fiction
Natural Born Killers
21 grammi
Cose molto cattive
Insomnia
Una pura formalità
Donnie Darko
Confessioni di una mente pericolosa
Kalifornia
Sleepers
Sette anni in Tibet
Le iene
L'avvocato del diavolo
Spider
Full Frontal
Manhattan
Ultimo tango a Parigi
Frankenstein Jr.
Ace Ventura
Scemo & + Scemo
Ocean's Eleven/Twelve Original Sin
Il collezionista d'ossa
Fuori in 60 secondi
Alien 1-2-3-4-5
Predator 1-2
Nightmare 1-2-3-4-5-6
Hellreiser 1-2-3
Cabal
Troy
Il mercante di Venezia
Le ali della libertà Braveheart
Quei bravi ragazzi
Scarface
Criminali da strapazzo
C'era una volta in America
Gli intoccabili
Bronx
Identità violate
Mystic river
Vite dannate
Intervista col vampiro
In mezzo scorre il fiume
Thelma & Louise
Spiderman
Tomb Raider
Batman 1-2-3
Batman Begins
L'era glaciale 1-2
Madagascar
Arancia meccanica
Full Metal Jackets
Eyes wide shut
Shining
Lolita
Essere John Malkovich
Johnny Stecchino
Il mostro
Il mago di Oz
American History X
8mm - Delitto a luci rosse
8mm - Inferno di velluto
Men of honor
Tutti pazzy per Mary
The Thruman Show
The mask
La casa dei mille corpi
House of death
Non aprite quella porta
La nona porta
L'ultima profezia
La 7° profezia
Terminator 1-2-3
Matrix
Dracula di Bram Stoker
Frankenstein di Mary Shelly
The others
Flightplan - Il mistero in volo
Danny the dog
Twin Peaks
Fuoco cammina con me
Four brothers
Mulholland Drive
L'attimo fuggente
The final cut
One hour photo
Ogni maledetta domenica
Sottoshock
Secret window
Manderlay
Strade perdute
eXistenZ
Una storia vera
Le invasioni barbariche
Il giardino delle vergini suicide
Sottoshock
Mr. and Mrs. Smith
Scherzi del cuore
Amore senza confini
Paura e delirio a Las Vegas
Echi mortali
The fast and the furious
Fusi di testa
Ace ventura L'acchiappanimali
Ace ventura Missione Africa
Scemo e + Scemo
Una settimana da Dio
Blow
The elephant man
Il miglio verde
Apollo 13
Forrest Gump
La sottile linea rossa
Il nemico alle porte
Caccia a Ottobre Rosso
Qualcosa è cambiato
Il cacciatore
Taxi Driver
Il gladiatore
Alexander
Playng God
I Goonies
Saw: L'enigmista
Saw 2: La soluzione dell'enigma
Il silenzio degli innocenti
Hannibal
Red dragon
Hannibal Lecter - Le origini del male
Nascosto nel buio
The gift
Resident evil
Resident evil 2 - Apocalypse
Melinda e Melinda
2 Fast and 2 Furious
Harry a pezzi!
Jackie Brown
Dal tramonto all'alba
Verità nascoste
Verità apparente
Dragonfly - Il segno della libellula
L'ultimo dei Moicani
Balla coi lupi
Waterworld
Borotalco
Bianco Rosso e Verdone
Maledetto il giorno che t'ho incontrato
Gallo cedrone
Willy Signori e vengo da lontano
Donne con le gonne
Il postino
Il figlio della pantera rosa
La vita è bella
Pinocchio
Il piccolo diavolo
Non ci resta che piangere
Donnie Brasco
Schegge di paura
I soliti sospetti
Piccolo Buddha
Rosemary's baby
A letto con l'amico
Una vita al massimo
Ritorno al futuro 1-2-3
Shindler's List
Toro scatenato
Casinò
Fuga di mezzanotte
Philadelphia
Nick lo scatenato
Will hunting - Genio ribelle
L.A. Confidential
Heat - La sfida
Il colore viola
Sister Act 1-2
Elizabeth
2001 - Odissea nello spazio
American Beauty
Il patriota
Codice d'onore
Soldato Jane
Salavate il soldato Ryan
Il collezionista
Nato il 4 Luglio
La foresta dei pugnali volanti
La tigre e il dragone
Sword in the moon
L'ultimo samurai
The grudge 1-2
Labirynth
Minority report
Vanilla Sky
La storia infinita 1-2-3
Apri gli occhi
California Skate
Cimitero vivente 1-2
Nikita
Leon
Gothika
The jackal
Rambo 1-2-3
The cell
Over the top
Furia cieca
Sotto accusa
Nell
Blade runner
Trappola di cristallo
Antartica
Grosso guaio a Chinatown
Demolition man
Cobra
Rocky 1-2-3-4-5
2013 - La fortezza
Greystoke - La leggenda di Tarzan il signore delle scimmie
Arma letale 1-2-3-4
Tango & Cash
Alibi seducente
Misery non deve morire
Il tocco del male
Amleto
Atto di forza
Ragazze interrotte
Le ragazze del Coyote Ugly
La finestra della camera da letto
Due nel mirino
Merlino
Alcatraz - L'isola dell'ingiustizia
La montagna dei diamanti
La chiesa
Johnny Suede
Ed Wood
L'anticristo
Vincent
Profumo di donna
Minuti contati
Una vita quasi perfetta
Scherzi del cuore
Paura d'amare
Revolution
Sin City
Collateral
Il grande Lebowski
A history of violence
Serpico
Il mistero di Sllepy hollow
24 Ore
28 giorni dopo
La nave fantasma
Era mio padre
Fuga dal mondo dei sogni
The italian job
Le invasioni barbariche
Mr. and Mrs. Smith
Cruising
Chocolat
Traffic
Amore senza confini
Paura d'amare
Revolution
Carlito's way
Signs
La macchia umana
The cube
Hypercube
Nella morsa del ragno
Kramer contro Kramer
Crimini di stato
Il signore degli anelli:
La compagnia dell'anello
Le due torri
Il ritorno del re
School of rock
Training day
Monster
The village
Memento
La regola del sospetto
Fahrenheit 9/11
Il monaco
Le crociate
Seduzione pericolosa
Cinque dita di violenza
Con una mano ti spezzo con due piedi ti rompo
Dark water
Fragile
Darkness
Nameless
Match point
The Amityville Horror
Hostel
Aeon Flux
Il mio miglior nemico
Compagni di scuola
Americani
Acqua e sapone
Frammenti di un delitto
La storia fantastica
Nella mente del serial killer
The killing words
The dark hours
Silent Hill
Apocalypse Now
V per Vendetta!
Una pista per due
The discent
X-Men I-II-III
Pulse
Skeleton Key
La maledizione della prima luna
La maledizione del forziere fantasma
Le colline hanno gli occhi
Rischio a due
Venom
Presenze invisibili
La maschera di cera
La vera storia di Jack lo Squartatore
Buon compleanno Mr. Grape
The Libertine
Dead man
Don Juan De Marco Maestro d'amore
Desperado
C'era una volta in Messico
Los Angeles senza meta
Banlieue 13
K-PAX
Amistad
Un sogno per domani
The big Kahuna
Shutter
Hellboy
Una notte al museo
Non aprite quella porta - L'inizio
Saw 3 - L'enigma senza fine
300
STO ASCOLTANDO
Ozzy Osbourne
Black Sabbath
Pride & Glory
Zakk Wylde
Black Label Society
Alice Cooper
Dream Theater
Pain of salvation
Royal Hunt
Angra
Helloween
Arc
Judas Priest
Iron maiden
King Diamond
Bruce Dickinson
Blind Guardian
Manowar
Megadeth
Metallica
Testament
Rage
Fear Factory
Machine Head
Death
Carcass
Archenemy
Atheist
Cynic
Cannibal corpse
Morbid angel
Cradle of filth
Dimmu borgir
Emperor
Anorexia Nervosa
Satyricon
Derek Sherinian
Jordan Rudess
James La Brie
John Petrucci
Billy Sheehan
Niacin
Platypus
Europe
Queen
Led Zeppelin
White Lion
Fastway
Skid Row
Pantera
Mr.Big
Elio e le storie tese
Vasco Rossi
Angelo Branduardi
Franco Battiato
Bach
Chopin
Mozarth
Beethoven
Hans Zimmer
Angelo Badalamenti
Danny Elfmann
Crimson Glory
Apocalyptica
Steve Vai
Joe Satriani
Paul Gilbert
Van Halen
Andrea Braido
Stef Burns
Scott Mishoe
Michael Lee Firkins
Michael Romeo
Joey Tafolla
Uzeb
Victor Vooten
John Patitucci
Dave Weckl
Chick Corea
Pat Metheney
Area
Napoli centrale
Diamanda Galàs
Yes
Rush
Loreena McKennitt
Children of Bodom
Vanden Plas
Lynard Skynard
Allmann brothers
Deamons & Wizards
Jorn Land
Cacophony
Tony Levin
King Crimson
Terry Bozzio
Lita Ford
Korn
System of a down
Ska-P
Elegy
Nile
Aghora
Therion
Theater of tragedy
Dark tranquillity
Jeff Scott Soto
John Norum
Hellfueled
Tony McAlpine
Andrea Braido
Tetsuo Sakurai
Akira Jimbo
Dannis Chambers
Frank Gambale
Stuart Hamm
Jennifer Batten
Alter Bridge
Creed
Godsmack
Pro-Pain
Rammstein
Brand New Sin
Rebel Meets Rebel
Lordi
Django Reinhardt
John-5
Trivium
Circus Maximus
Motörhead
Opeth
Roberto Cacciapaglia
Tool
Velvet Revolver
Black Stone Cherry
Albert Lee
Johnny Cash
Mordred
Quiet Riot
Pascal Mulot
The Dillinger escape plan
Silent Civilian
Dolly Parton
Hank Williams
Travis Tritt
ABBIGLIAMENTO del GIORNO
ORA VORREI TANTO...
Che il mio Chopper camminasse!
STO STUDIANDO...
...il modo di togliermi le ultime 4 materie!
OGGI IL MIO UMORE E'...
Fuelled Brewtality!!!!!!
ORA VORREI TANTO...
ORA VORREI TANTO...
ORA VORREI TANTO...






PARANOIE


Nessuna scelta effettuata


MERAVIGLIE


Nessuna scelta effettuata



(questo BLOG è stato visitato 12480 volte)
ULTIMI 10 VISITATORI: ospite, ospite, ospite, ospite, ospite, ospite, ospite, ospite, ospite, ospite
[ ELENCO ULTIMI COMMENTI RICEVUTI ]
domenica 6 febbraio 2011 - ore 19:51
Bullseye - Whatta Fuck we've done
(categoria: " Musica e Canzoni ")
IL NOSTRO PRIMO DISCO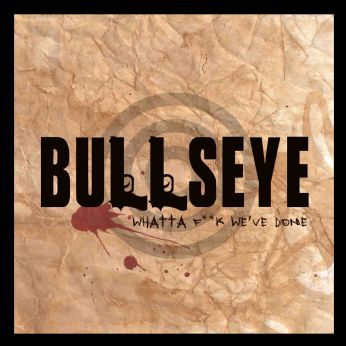 SE VUOI UNA COPIA SCRIVI A: salamandro@libero.it
AVRETE TUTTI I DETTAGLI
COMMENTA
(0 commenti presenti)
PERMALINK