| | | |
| --- | --- | --- |
| | | |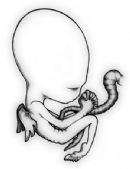 MikNesiac, ® anni
spritzino di odedio
CHE FACCIO? schifo
Sono single
[ SONO OFFLINE ]
[
PROFILONE
]
[
SCRIVIMI
]

STO LEGGENDO
Niccolò Ammaniti "Come dio comanda"
Sandro Veronesi "Caos calmo"
HO VISTO
Lo svarione degli anelli 1&2
Scarface
Mr. Brooks
Paura e Delirio a Las Vegas
STO ASCOLTANDO
Sigur Ros, Paolo Benvegnù, The Mars Volta, Bjork, The Cure, Cristina Donà, Amy Winehouse, Subsonica, Radiohead, CCCP, Marlene Kuntz, Einsturzende Neubauten, Pearl Jam, Bloc Party, Faith no More, Massimo Volume, Il teatro degli orrori, Mr. Bungle
ABBIGLIAMENTO del GIORNO
4 stracci in padella
ORA VORREI TANTO...
...tanto vorrei ora
STO STUDIANDO...
la strada
OGGI IL MIO UMORE E'...
nel cassetto
ORA VORREI TANTO...
ORA VORREI TANTO...
ORA VORREI TANTO...
PARANOIE
Nessuna scelta effettuata
MERAVIGLIE
Nessuna scelta effettuata
BLOG che SEGUO:
JohnTrent
Syst3m
Vitto
Lah
elfa
ros
tintrip
laAlice
sicapunk
SqualoNoir
darkevil
sizan
nancyboy
MrsTrent
chobin
Saltatempo
Raziel
Mist
scheggia
Pol-fujiko
ebe
MadeInPop
Feck-u
apina
momo
famsincera
ademarki
baji
dramaqueen
companera
BOOKMARKS
Nessun link inserito: Invita l'utente a segnalare i suoi siti preferiti!

(questo BLOG è stato visitato 10120 volte)
ULTIMI 10 VISITATORI: ospite, ospite, ospite, ospite, ospite, ospite, ospite, ospite, ospite, ospite
[ ELENCO ULTIMI COMMENTI RICEVUTI ]
mercoledì 15 ottobre 2008 - ore 15:09

(categoria: " Vita Quotidiana ")
Do you curse where you come from,
Do you swear in the night
Will it mean much to you
If I treat you right.
Do you like what you're doing,
Would you do it some more
Or will you stop once and wonder
What you're doing it for.
Hey slow Jane, make sense
Slow, slow, Jane, cross the fence.

Do you feel like a remnant
Of something that's past
Do you find things are moving
Just a little too fast.
Do you hope to find new ways
Of quenching your thirst,
Do you hope to find new ways
Of doing better than your worst.
Hey slow Jane, let me prove
Slow, slow Jane, we're on the move.

Do it for you,
Sure that you would do the same for me one day.
So try to be true,
Even if it's only in your hazey way.

Can you tell if you're moving
With no mirror to see,
If you're just riding a new man
Looks a little like me.
Is it all so confusing,
Is it hard to believe
When the winter is coming
Can you sign up and leave.
Hey slow Jane, live your lie
Slow, slow jane, fly on by.
COMMENTA
(0 commenti presenti)
PERMALINK